What should i have to look out for when buying a grain mill?
It's not even so easy to choose a particular grain mill! In the following, we would like to give you some help and show what you should pay particular attention to when choosing a grain mill.
First of all, a few points briefly at a glance – just click on it for a little more info.
And now a little more detailed the most important aspects...
What material is the GEtreidemühle made of?
There are grain mills made of wood, plastic or a material such as arboblend, a recycled wood. The grinding result is independent of the material used, so it is primarily a matter of taste. However, most buyers still prefer a wooden device. The most common wood species used are beech and lime. Beech, solid or multiplex is mainly used for our grain mills. An exception is the hand mill, which is made of maple, as well as the KoMoMio – this is made of wood and arboblend.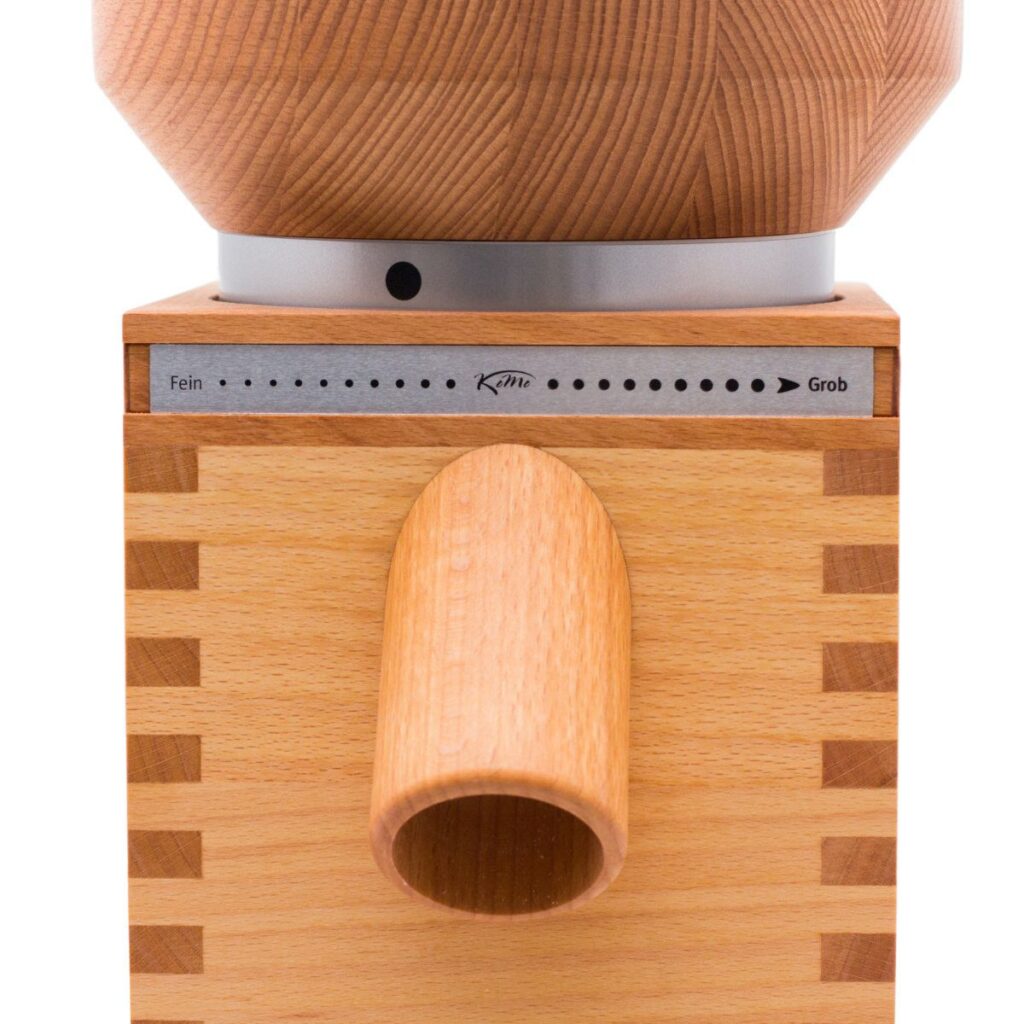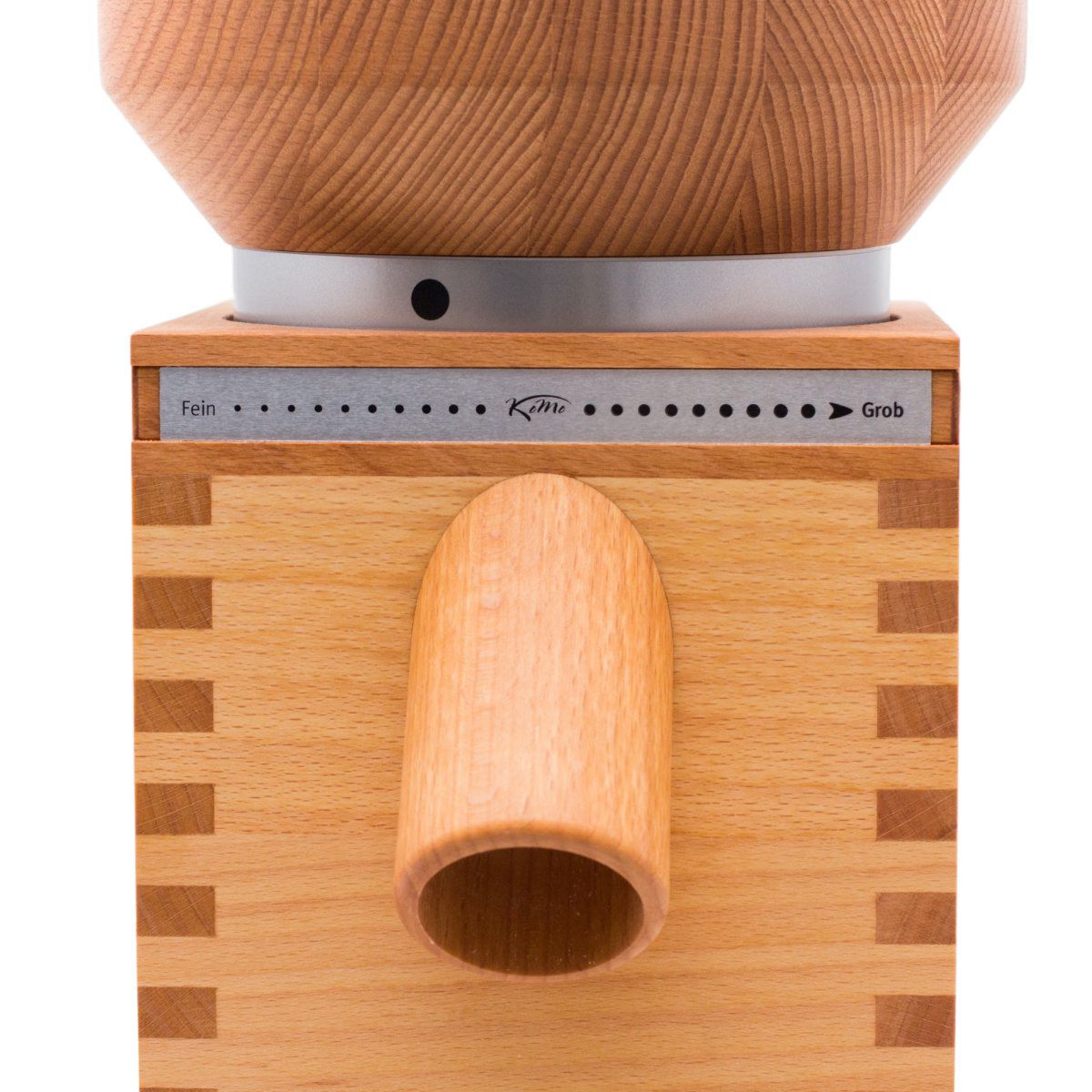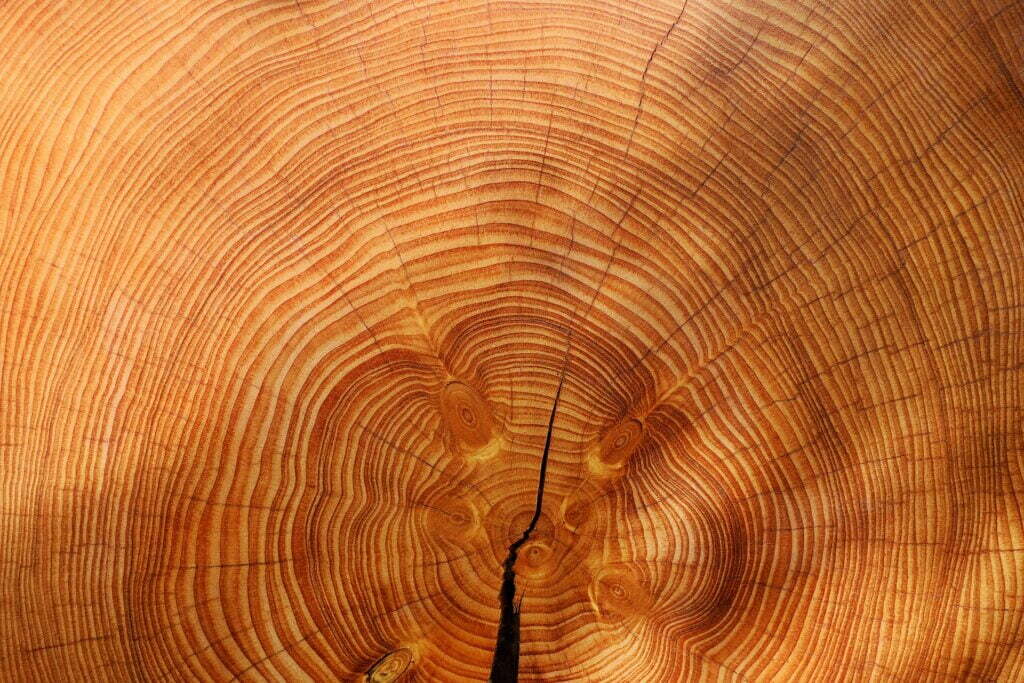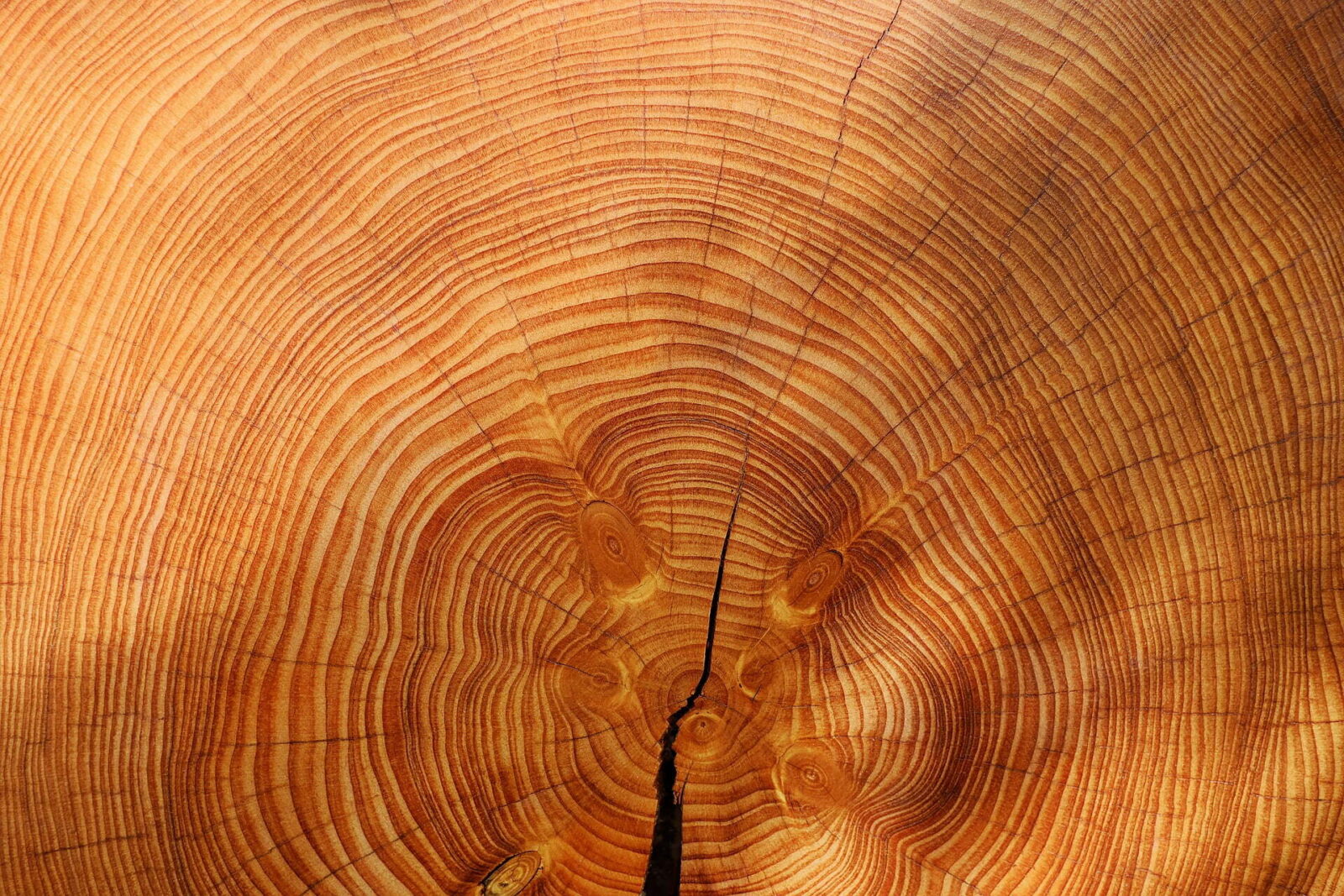 Where do the materials used come from?
Not unimportant either: Where does the material from which the devices are made come from? Especially with wood, one would probably like to know whether the purchase of the equipment ultimately supports the deforestation of the rainforest, or whether one can access with a clear conscience. We only use sustainable-certified wood according to the PEFC certificate for our devices. In this way, we – and our customers through the purchase – support sustainable forestry.
Electric or prefer manual operation?
One of the most important questions when buying a grain mill: Do I want to grind electrically comfortably, or do I prefer manual operation? The advantages of hand mills are obvious: no electricity is required, so you can grind anywhere. In addition, these mills of course grind extremely quietly. For occasional use, hand mills are therefore highly recommended. But if you like it a little more comfortable or regularly use the grain mill, you will probably tend to be electric. An electric mill also grinds much faster.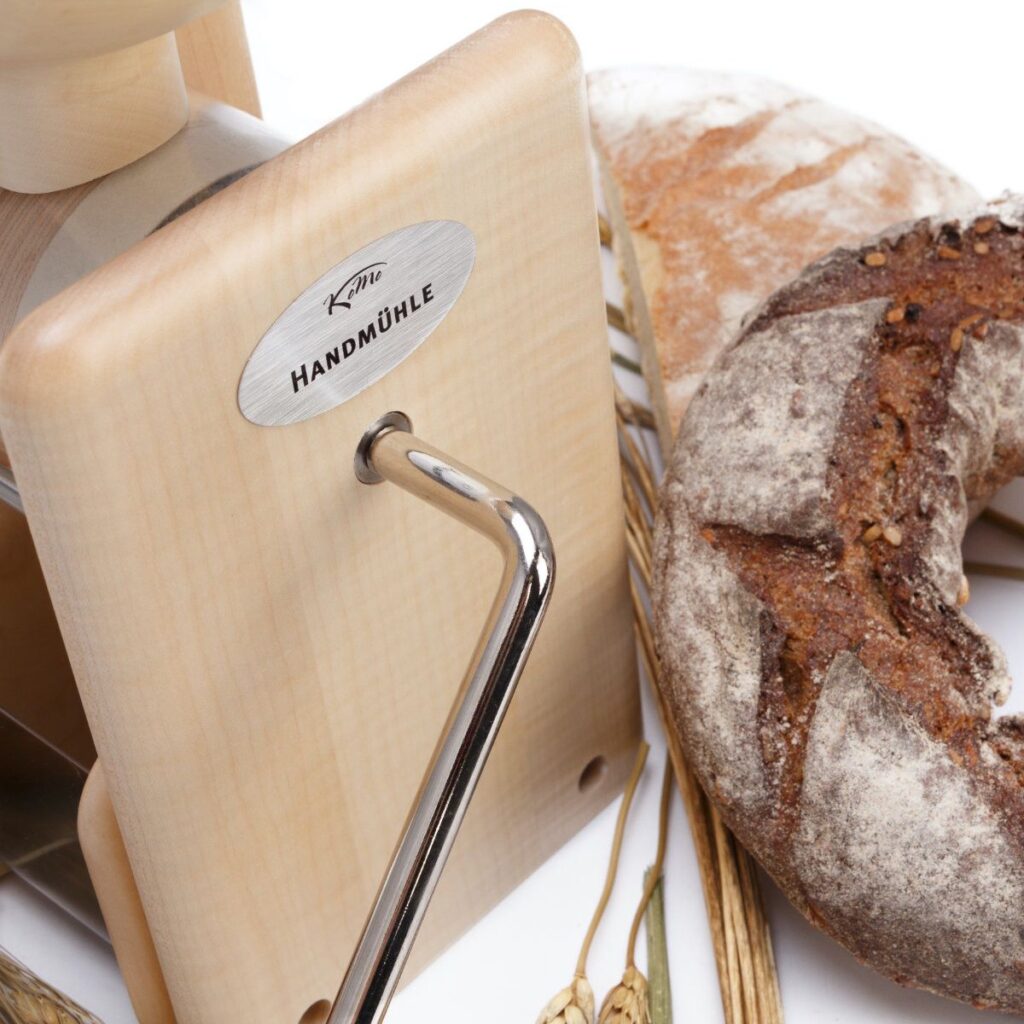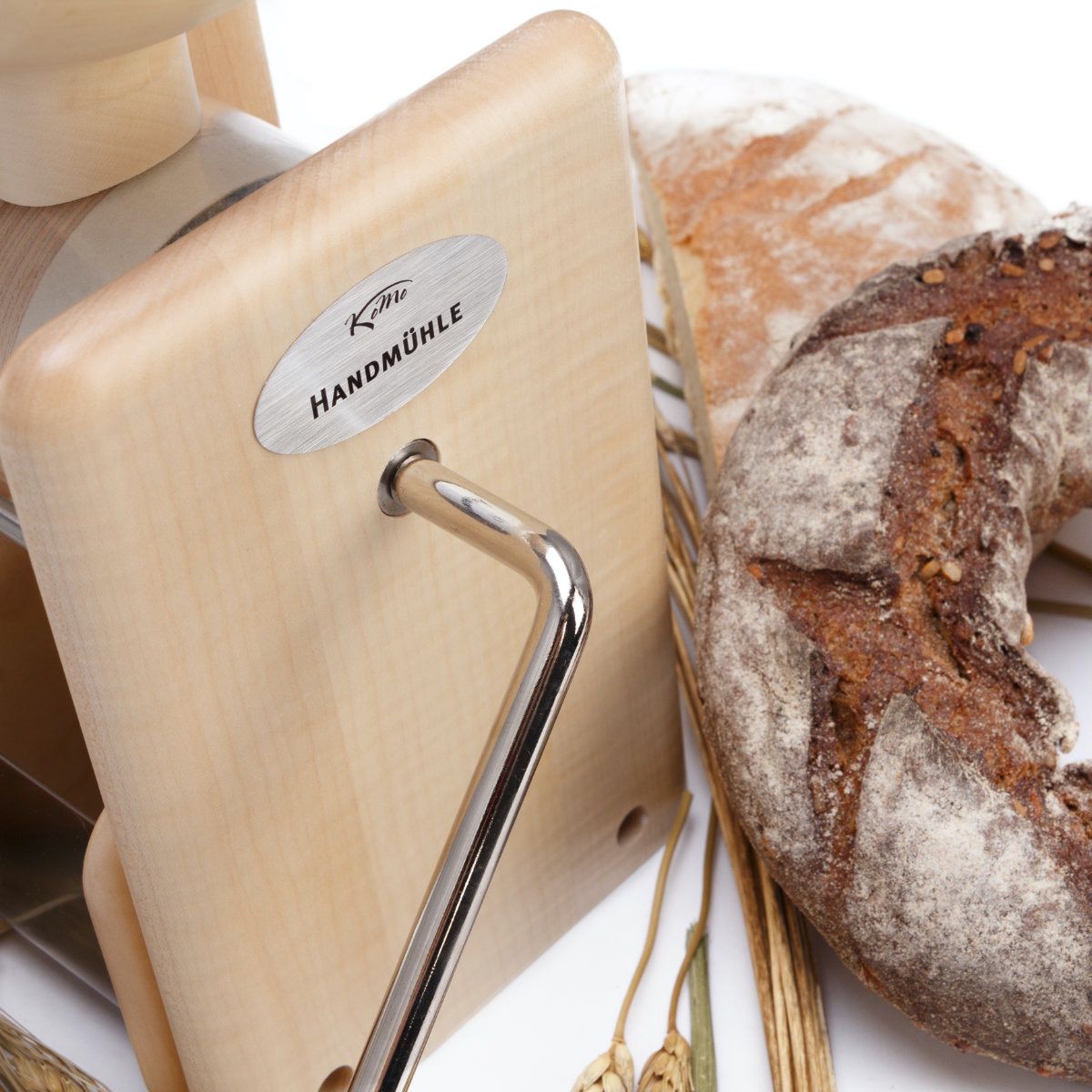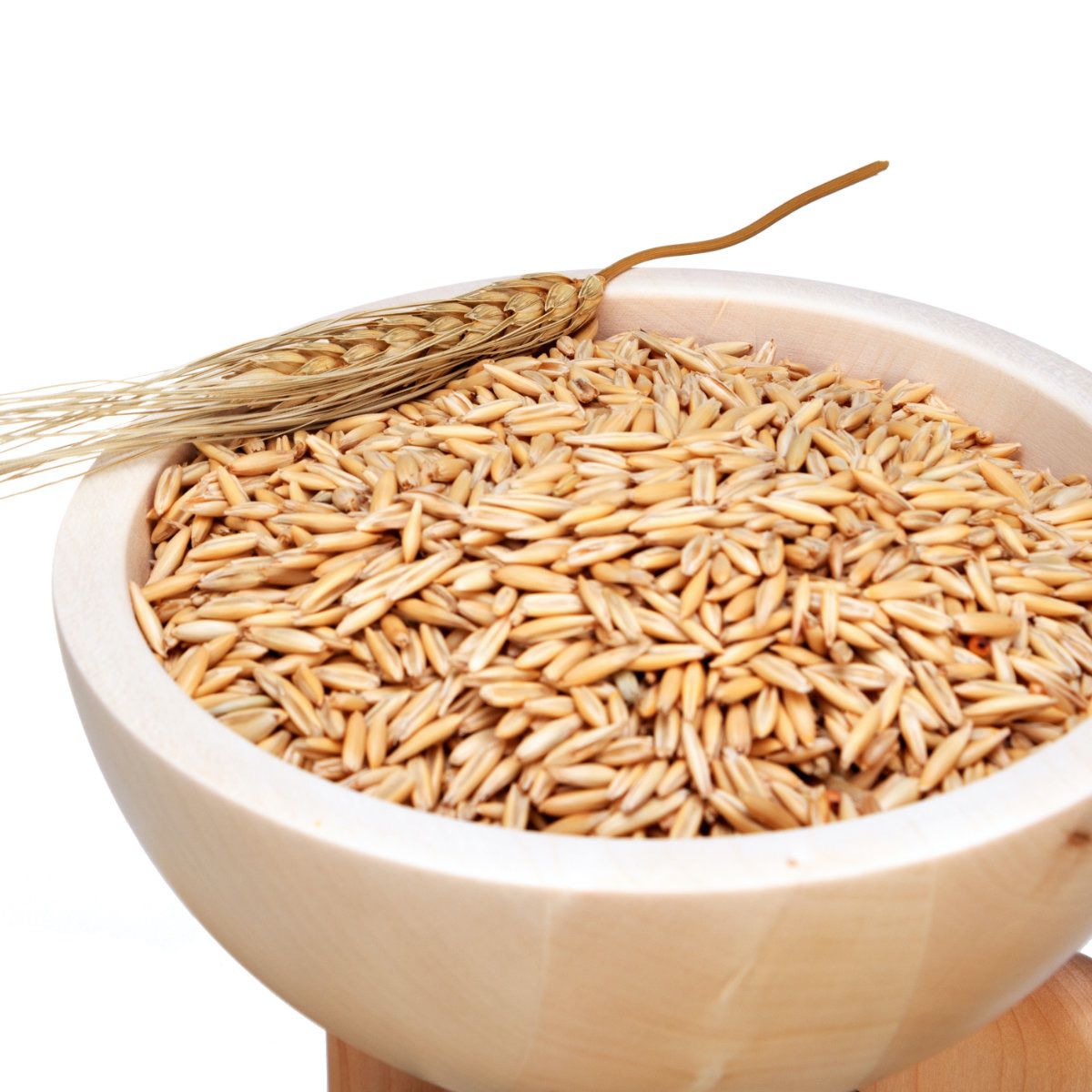 What performance should the engine bring?
Is it enough for you to process soft grains such as wheat, spelt or rye? Or would you like to process lentils, chickpeas, corn or millet? A crucial question when choosing the right grain mill, because not everyone can do everything. For example, to produce fine flour from rice or legumes, you need a grain mill with at least 360 watts of power. The speed at which the grind is processed also depends on the engine power: the more watts the motor has, the more can be ground per minute. As a rule of thumb, 250 and 360 watts of motors produce about 100 grams of fine flour per minute. In case of greater demand, i.e. in large households or in commercial use, more power should be useful, preferably at least 600 watts. Aspiring professional bakers have very different requirements here than casual grinders, so engine performance should play a decisive role in the purchase. We have grain mills with 250 – 750 watts of power in our assortment. Our motors are all industrial motors – making them extremely high-quality, durable and quickly grinding fine flour.
How should the grinding work be?
There are also differences in the mills used. First and foremost, a distinction is made between stone and steel mills. Since steel grinders only cut the grain microscopically and do not rub between two grinding stones, as in the stone grinder, the result of a steel grinder is a fine chopping – as if you chop the grain very small with a blender. Oily seeds such as flaxseeds, poppies, sesame seeds, etc. can be ground with a stone grinder in small quantities in combination with grain.
With a stone grinder, much finer flour can be produced. Since mills made of natural stone are quite expensive and intensive for maintenance, a corundum-ceramic grinding mill has become established on a broad line. These are high-quality compacted, durable and extremely robust bricks made of corundum ceramic. The material is pressed and fired in form and has similar characteristics to natural stone. The grinding stones are hard, more resistant and grind particularly finely. But it is also extremely durable and even self-sharpening – another advantage over natural stones or steel mills. For these reasons, we only use corundum ceramic stones in our grain mills.
Also not unimportant: Can the grinder be replaced easily? Especially if there are people in the household who have a gluten intolerance, a change of grinding is recommended, but also if you e.g. grind spices and do not want your flour to taste like these at the next grinding process. We are the only manufacturer to have suitable interchangeable mills for all sizes, which can be replaced in no time. How to save yourself a second device!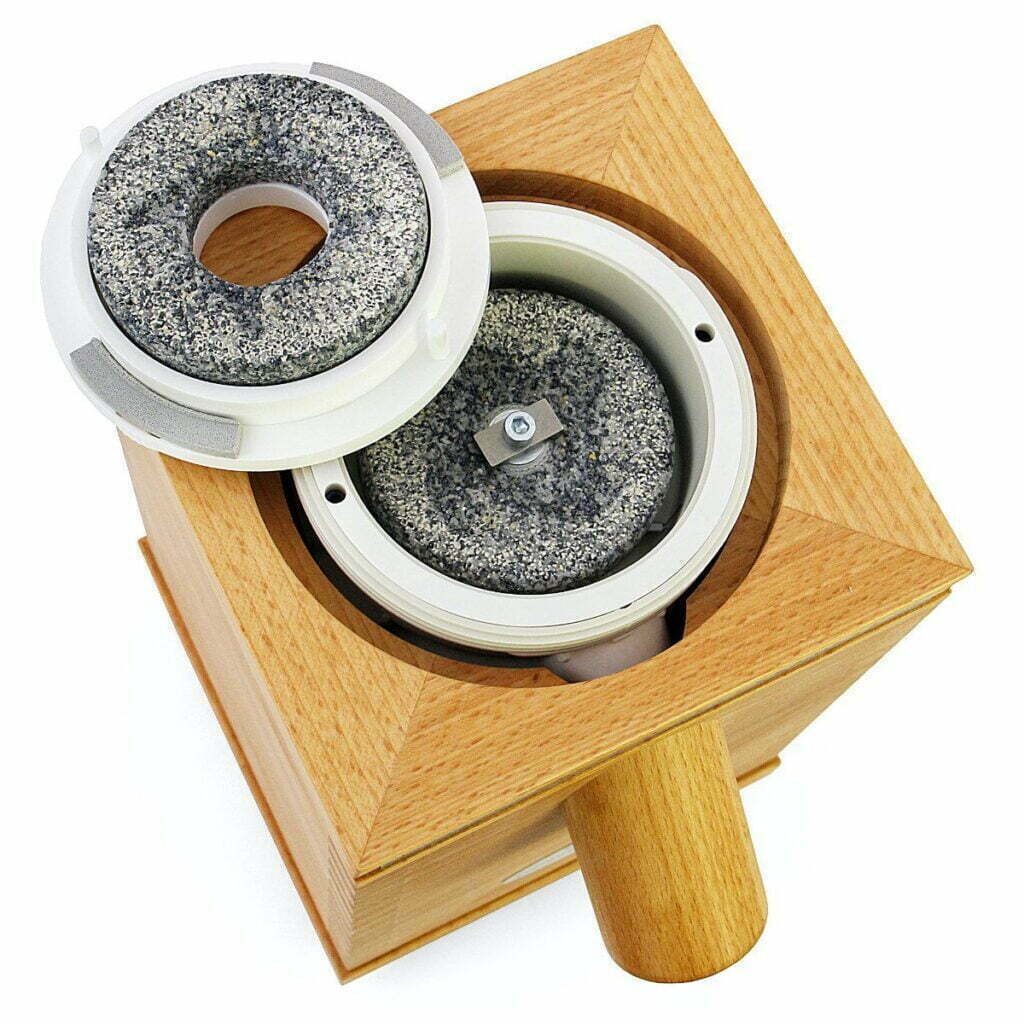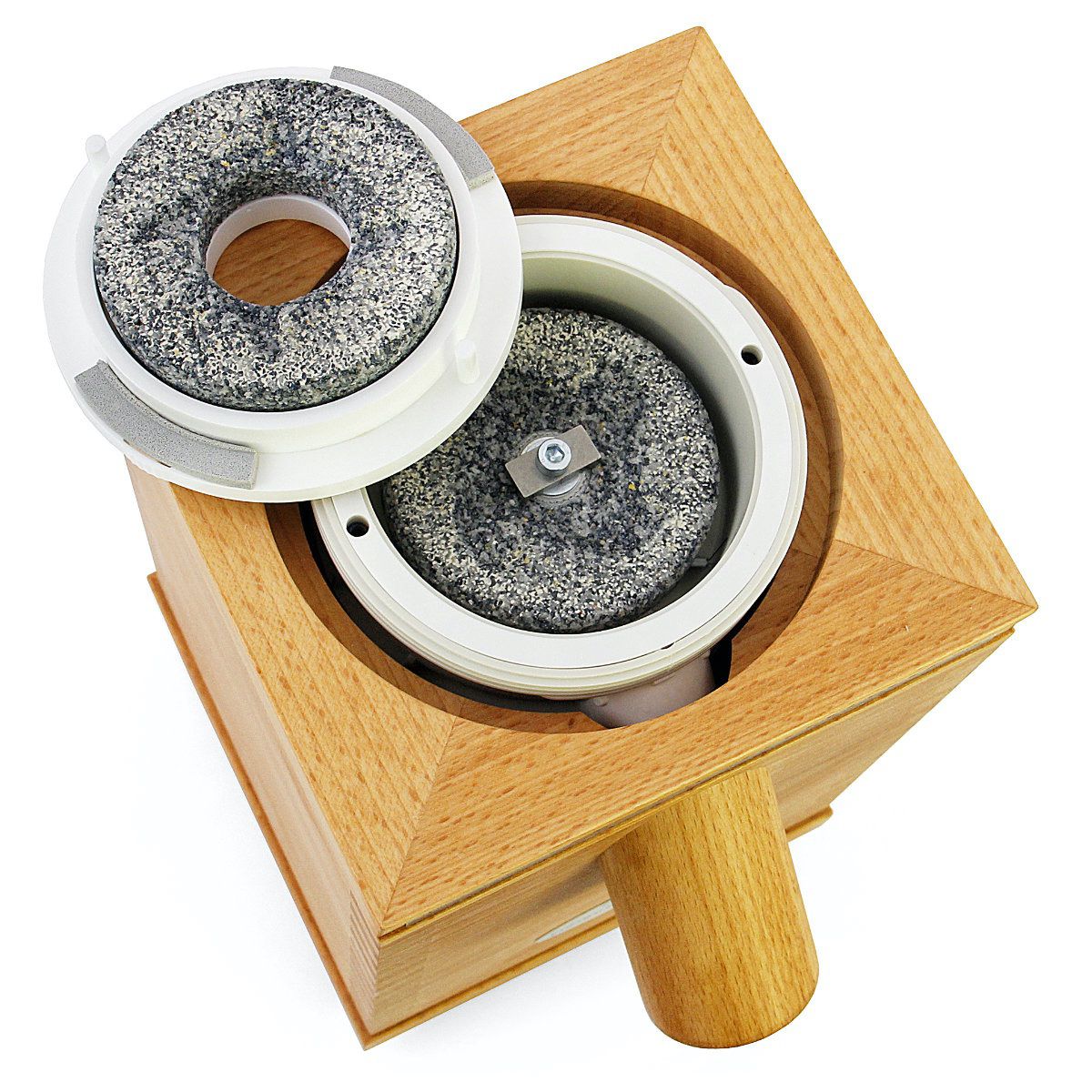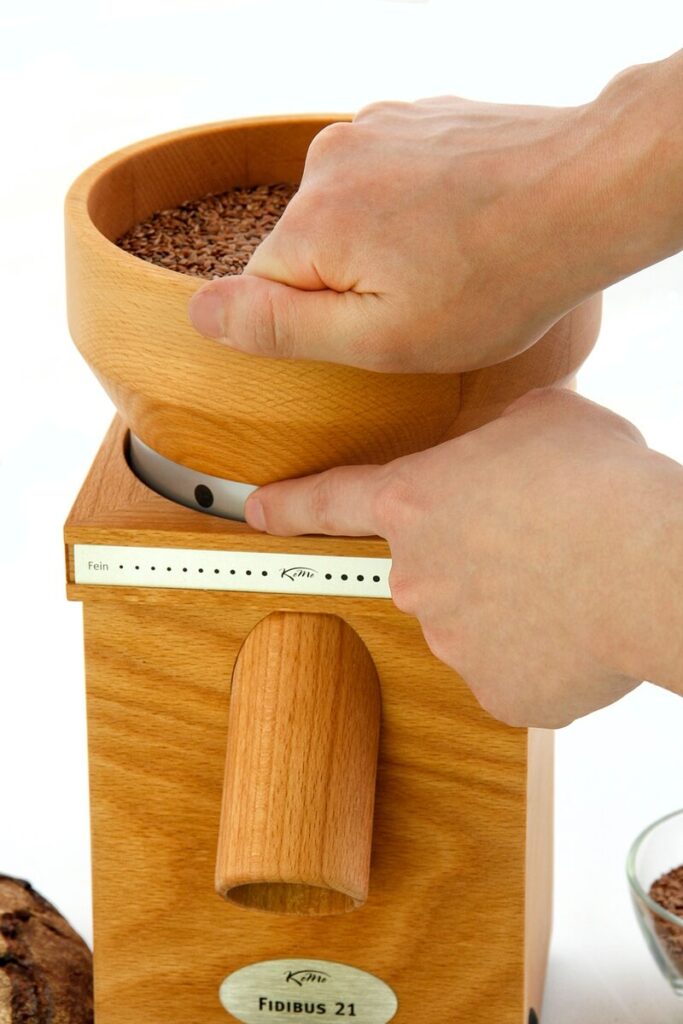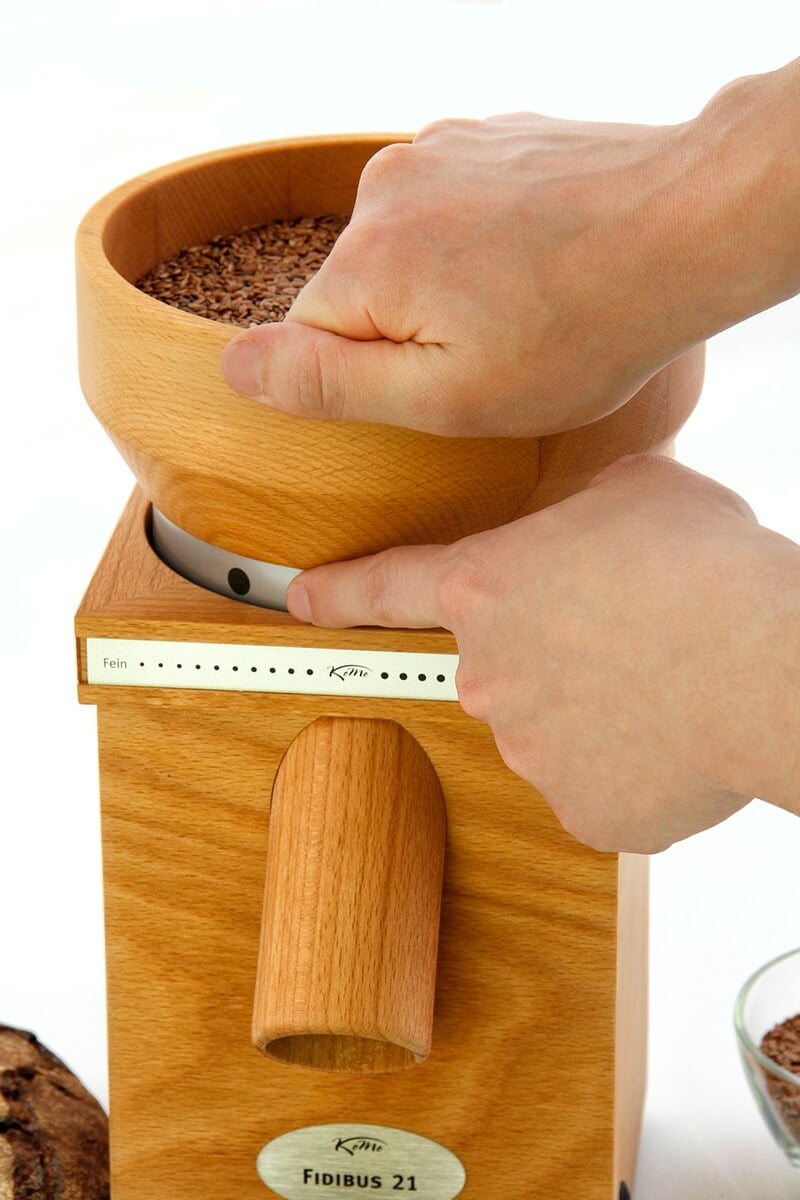 Usability - everything is a matter of adjustment
Nobody wants a complicated operation, whether you want to adjust the grinding degree or dip the grinding stones. Especially if you use your grain mill regularly, it should be easy and comfortable to use. At KoMo Grain Mills, you can adjust the grinding degree by turning the funnel – it can't be easier!
Also not unimportant: How easy is the grain mill to clean? Extremely simple with our devices. As a rule, it is quite enough to grind a handful of uncooked natural rice roughly. Afterwards, the grinding stones should look like new.
Long pleasure in the device - not for granted
Of course, you want your own enthusiasm to last as long as possible. High-quality grain mills may cost a little more to purchase – but that pays off if the machine works without problems for many years. Therefore, it is also worthwhile to take a look at the production conditions as well as the warranty term. 100% of our equipment uses components from Europe and we produce almost completely in a workshop for the disabled in Austria. We give a 12-year warranty on our grain mills for private use, and not without reason. We are absolutely convinced of the quality of the equipment. Our machines also meet the highest safety standards and have the TÜV seal almost continuously.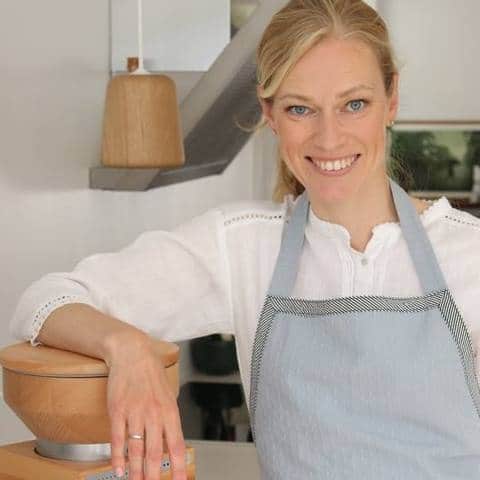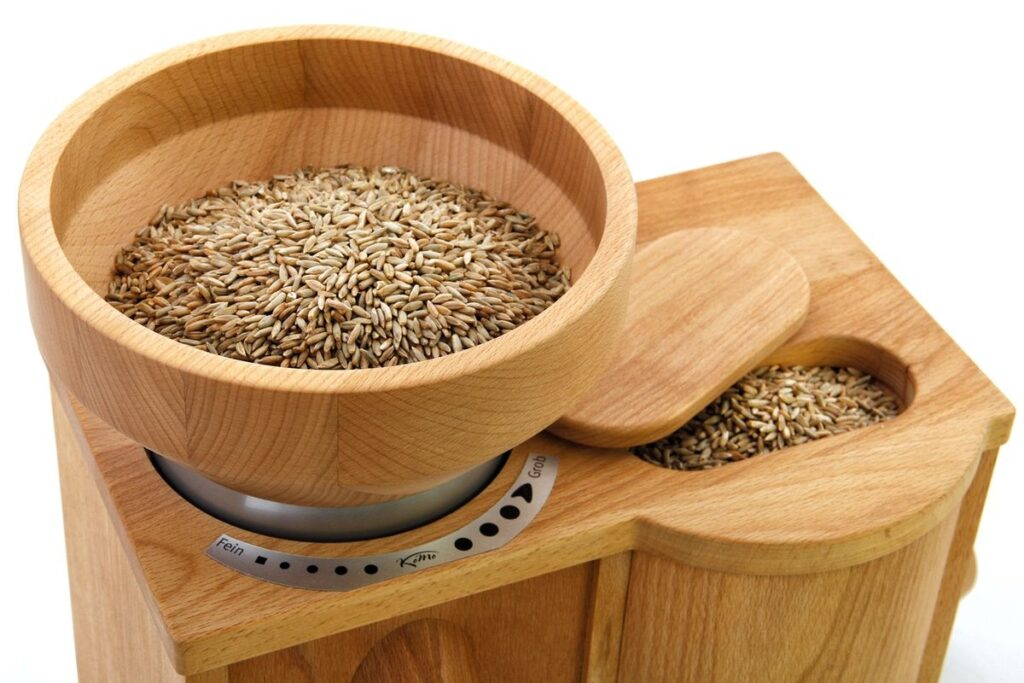 Is a combination device possible?
Do you just grind or squeeze? If you also want to enjoy freshly squeezed oats, flaxseeds and many other grains and oilseeds, you should consider purchasing a so-called combination device. These combine grain mill and flake crushers in one device and are cheaper to buy than buying individual appliances. You can even grind flour for your bread and oats for your breakfast muesli at the same time with our combination appliances. You can get to the combination devices here.
We will be happy to answer any further questions or help you find the right grain mill. Just write to us or call us, we are happy to be there for you!